Ray Ban is a brand that has been around for many years and has become very popular. But is it a good brand? There are pros and cons to everything, so let's look at both sides of the argument.
Ray Ban is known for its sunglasses, but they also have other products such as watches, clothes, and bags.
Some people love the brand and think that everything it makes is amazing, while others believe there are better brands.
The Brief History Of Ray Ban
Ray Ban is a sunglasses brand founded in 1937 by Bausch & Lomb. The company is headquartered in Rochester, New York.
The brand is best known for its Aviator and Wayfarer-style sunglasses. The Luxottica Group has owned Ray Ban since 1999.
The company was founded in 1936 when US Air Force Colonel John A. Macready returned from a flying mission and complained to Bausch & Lomb that the sunlight had damaged his eyes.
Bausch & Lomb created the first pair of aviator sunglasses, which featured green lenses that blocked out 85% of visible light and 100% of harmful UV rays.
In 1952, Ray Ban introduced the Wayfarer, which quickly became one of the world's most popular styles of sunglasses.
The Wayfarer featured a new, more rectangular design than the aviator style. In 1999, Luxottica Group purchased Ray Ban from Bausch & Lomb for $640 million.
Today, Ray Ban is one of the most recognizable brands in the world and continues to be a leader in sunglasses fashion.
The company offers various styles for men and women, including the Aviator, Wayfarer, and many more.
Why Are People Obsessed Wearing Ray Bans?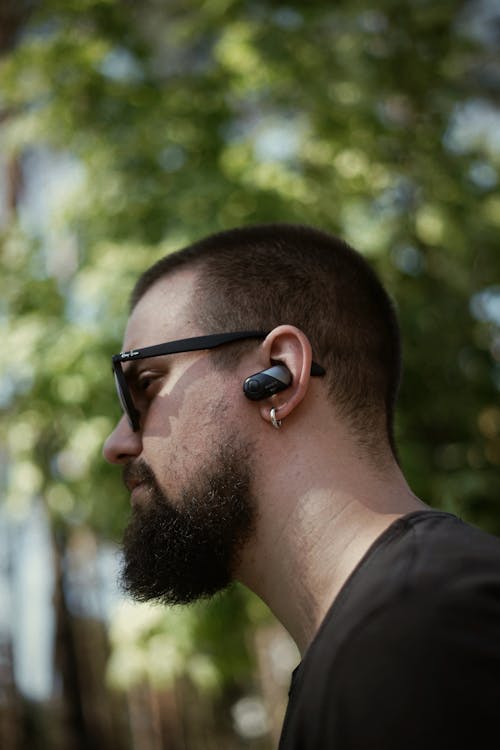 There's no doubt that Ray Ban sunglasses are stylish. With their classic designs and iconic branding, they've been worn by everyone from Hollywood celebrities to fashionistas for decades. But what is it about Ray-Bans that makes them so popular?
One reason for their popularity is their versatility. Whether you're looking for a pair of shades to wear to the beach or a sophisticated style to take on vacation, Ray-Bans has something to suit every occasion.
Ray Bans are pricey but they're also designed to be comfortable, with lightweight frames and adjustable nose pads.
Another reason people love Ray-Bans is that they offer excellent sun protection. UV-resistant lenses protect your eyes from harmful rays, reducing the risk of cataracts and other eye problems.
And because they're so good at blocking out sunlight, they're ideal for people who are sensitive to light or suffer migraines.
So if you're looking for a pair of stylish and practical sunglasses, it's no wonder that Ray-Bans are such a popular chTheir their timeless designs and high q offer the perfect way to keep your eyes protected from the sun in style.
Ray Bans Protection Against UV Rays
While sunglasses are frequently used to look cool, their major function is to protect the eyesight of the wearer while shielding light. Every pair of Ray-Bans is effective in this regard.
The amount of UV protected by each pair of Ray-Ban provides on the lens type lens. What Ray-Ban delivers is as follows:
Classic Lenses: they are said to provide "natural vision" since they do not modify the colors that a person sees around them while at the same time absorbing 85 percent of visible light and blocking the bluest light.
Mirrored Lenses: it lessens glare by reflecting light away from the eyes, which improves visual comfort near snow and water. The colors are more distinct and vibrant.
Polarized Lenses: They filter out more than 99 percent of the surrounding environment's reflected light, reducing glare and enhancing contrast. Everything appears to be more distinct and brilliant.
The Different Types Of Ray Bans
Ray-Ban possesses a sizable assortment of trendy eyeglasses that are offered in various designs, ranging from the time-honored looks of the past to the most advanced forms of today.
You are almost certainly already familiar with Ray Ban's most iconic styles of single: thee the Aviator, the Wayfarer, and the Clubmaster.
Even though there are continually emerging styles in eyeglasses, these three different pairs have remained relevant throughout the years.
An employee at Insider Reviews named Victoria Gracie, who works in social media, is completely committed to her pair of Ray-Ban Clubmasters. "
She continued her statement by saying, "In the past, I've had a hard time finding sunglasses that are a suitable fit for my face, but the Clubmasters from Ray-Ban seems to do the trick."
Even though I don't look after my Ray-Bans as well as I should, they are still in great condition; in fact, the mirrored lenses don't even have any scratches on them. In addition, the quality is of the highest possible standard. "
The Aviators and the Clubmasters are so wonderful that we included recommendations for them in our roundups of the best sunglasses for women, the best sunglasses for men, and the best-polarized sunglasses.
This is because the aviators and the club masters are so excellent. In the exceedingly improbable event that you are unable to locate a pair that appeals to you, you have the option of constructing your very own pair from the ground up.
How To Pick The Right Pair Of Ray Bans For You?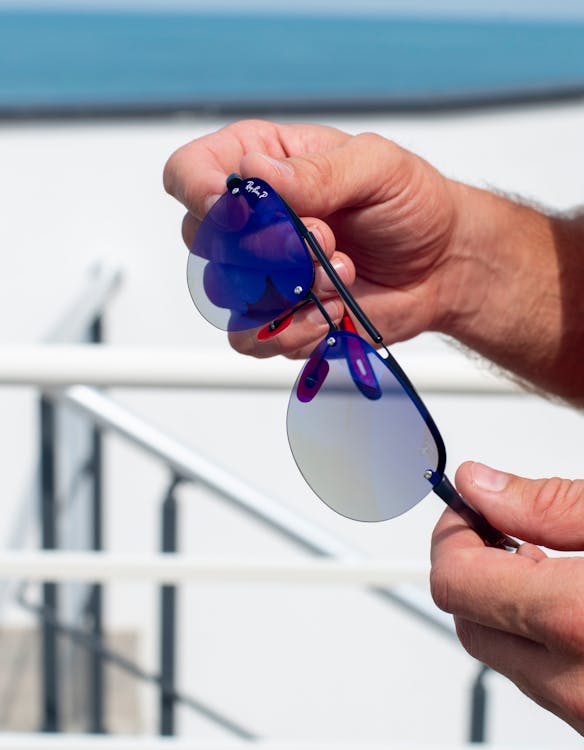 Unlike other eyewear brands, Ray-Ban is unique in that it offers a wide range of styles to suit any taste. Whether you're looking for a classic wayfarer or a more modern aviator, a pair of Ray-Bans is perfect for you.
However, with such a wide range of choices, it can be hard to know where to start. Here are a few tips to help you pick the right pair of Ray-Bans.
First, consider what style of sunglasses you want. Are you looking for something classic and timeless or something more trend-forward?
Once you've decided on the overall style you're going for, look at the different frame shapes and sizes offered by Ray-Ban.
Do you want a small, delicate frame or something more substantial? Then, think about lens color. Would you prefer a classic black or brown lens or something more eye-catching like green or blue?
Finally, don't forget to factor in your budget. Ray-Ban sunglasses can range in price from around $100 to $300. By considering all of these factors, you're sure to find the perfect pair of Ray-Ban sunglasses for you.
What Sets Ray Ban Apart From Its Competitors?
There are a few things that set Ray Ban apart from its competitors. For one, the company has been around for a long time and has built up a solid reputation. Additionally, Ray Ban sunglasses are known for their high quality and durability.
In particular, the lenses are made from shatterproof glass and are treated with an anti-glare coating.
The frames are also designed to be comfortable and lightweight, making them ideal for long days in the sun.
Finally, Ray Ban offers a wide range of styles to suit every taste, allowing customers to find the perfect pair of sunglasses for their needs.
These factors make Ray Ban a top choice for those looking for quality sunglasses.
Where Does Ray Ban Manufacture Its Products?
Ray Ban is an American company that manufactures sunglasses and eyeglasses. The company was founded in 1937 by Bausch & Lomb. Ray Ban's flagship product is the Aviator, a style of sunglasses originally designed for pilots.
The Aviator was introduced in 1936 and quickly became popular with the general public. Today, Ray Ban offers a wide range of sunglasses and eyeglasses for both men and women.
All of Ray Ban's lenses are manufactured in Italy. The company has factories in both Milan and Florence.
In addition to manufacturing its lenses, Ray Ban also sources lenses from other companies. For example, the company uses Carl Zeiss lenses for some of its products. Ray Ban is headquartered in New York City.
Celebrities Seen Wearing Ray Ban's
Hollywood celebrities have been wearing Ray Ban sunglasses on and off the silver screen for decades. The brand has been a favorite of stars like Audrey Hepburn, James Dean, Tom Cruise, and Brad Pitt.
Today, you can see celebrities like Jennifer Lopez, Leonardo DiCaprio, and Rihanna sporting the iconic shades.
While the company has undergone some changes over the years, its sunglasses remain as popular as ever. Thanks to their classic style and timeless appeal, Ray Ban sunglasses will continue to be a Hollywood staple for years.
Where To Buy Ray Bans?   
Looking for the perfect pair of Ray Bans? There are a few things to remember when shopping for these iconic sunglasses.
First, consider the style that best suits your face shape. Then, think about the lens type and color that you prefer. And finally, be sure to buy from a reputable dealer to ensure that you get a genuine product.
There are many styles of Ray Ban sunglasses to choose from, so selecting the one that flatters your face shape is important.
For example, if you have a round ample, you'll want to avoid the oversized "Aviator" style and opt for something like the "Wayfarer" instead.
On the other hand, if you have a more oval-shaped face, the Aviator may be just what you're looking for. Experiment with different styles until you find the perfect pair for you.
When it comes to lens type, there are three main choices: glass, polycarbonate, and NXT. Glass lenses are the heaviest and most durable option, but they can also be quite expensive.
Polycarbonate lenses are lighter and more affordable, but they're not as scratch-resistant as glass. 
Is Ray Ban A Good Brand? – Final Thoughts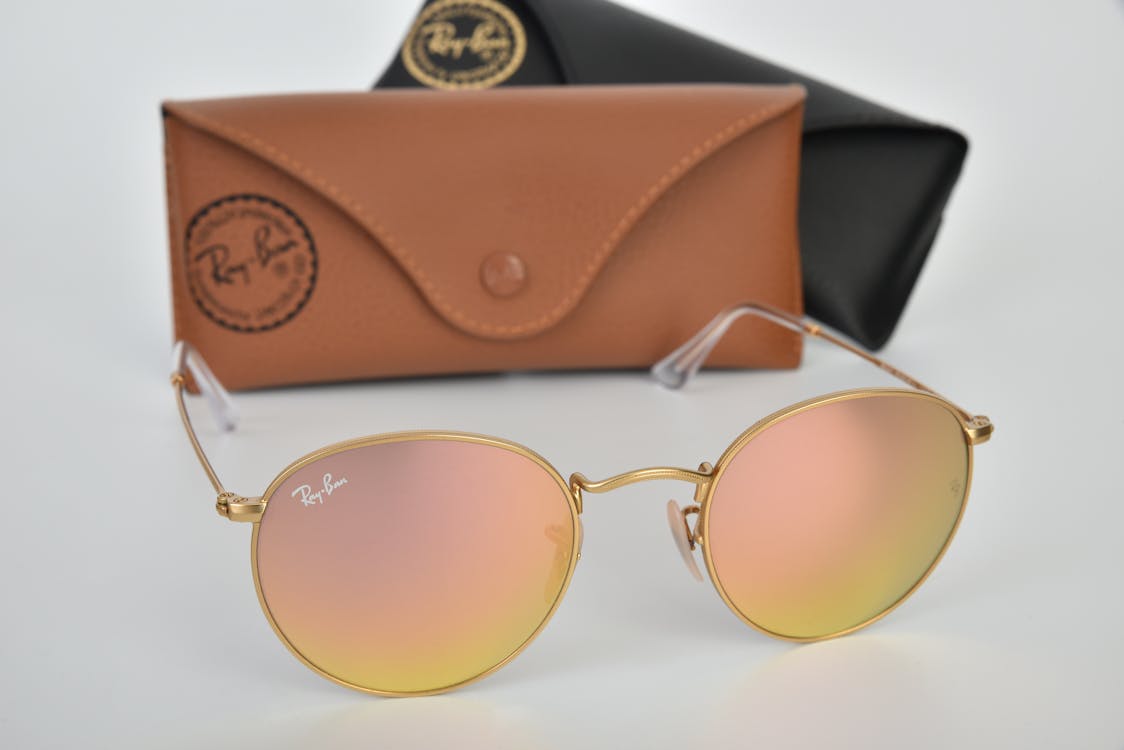 There's no doubt that Ray-Ban is one of the most popular sunglasses brands. Thanks to their iconic style and wide range of colors and frame shapes, they're a favorite among celebrities and fashionistas.
But are they worth the hype? When it comes to sunglasses, quality is important. After all, you rely on them to protect your eyes from harmful UV rays. In this regard, Ray-Bans deliver.
Their lenses are made from high-quality materials and offer 100% UV protection.
They also have an excellent reputation for durabiTheir their metal frames and scratch-resistant make Ray-Bans tons withstand a lot of wear and tear.
So if you're looking for a pair of sunglasses that will last you for years, Ray-Bans is worth considering.
Another thing to keep in mind is that sunglasses are a personal item. What looks good on one person might not necessarily look good on another.
So when choosing a pair of Ray-Bans (or any other brand), it's important to pick a style that flatters your face shape. With so many different styles to choose to be, a pair of Rays is bound to be that's perfect for you.
Related Articles: