If you're familiar with the popular high-end fashion brand Armani Exchange, then you may be wondering where it's made.
You'll be surprised to learn that the company has a rather complicated manufacturing process, with pieces being produced in a variety of different countries.
In this article, we'll take a closer look at where Armani Exchange is made and what goes into producing their clothing and accessories. So, if you're curious about this topic, read on!
The Brief History Of Armani Exchange
Armani Exchange was founded in 1991 as a more casual and accessible diffusion line from the iconic Italian fashion house, Giorgio Armani.
The first A|X store opened on New York's Madison Avenue in 1991, quickly becoming a go-to destination for young, style-savvy shoppers looking for something different.
In the years since, Armani Exchange has established itself as a fashion authority in its own right, with a design ethos that combines urban influences with a strong sense of style and attention to detail.
Today, Armani Exchange is available in over 40 countries around the world, with over 200 stores from New York to Milan to Tokyo.
The brand continues to evolve, offering ever-more stylish and innovative designs that keep pace with the needs and desires of today's fashion-savvy consumers. Armani logo is well known around the world.
Where Does Armani Exchange Manufacture Its Products?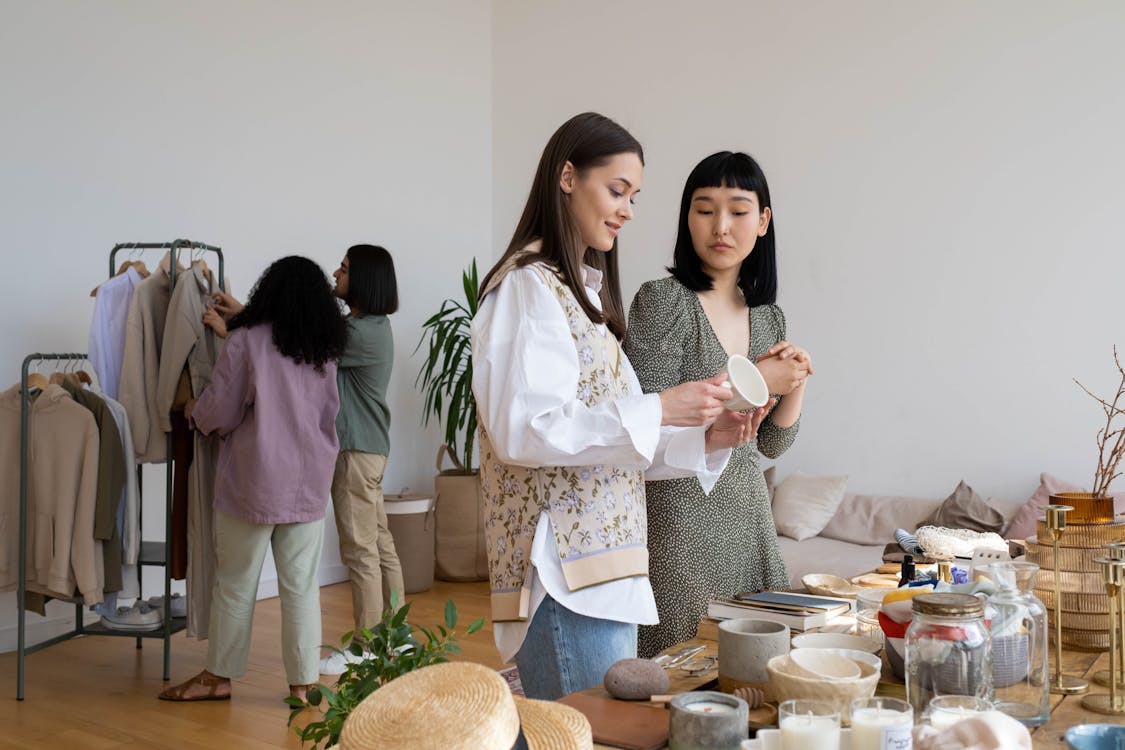 Italy, Tunisia, China, Vietnam, India, Thailand, Bangladesh, and Myanmar are among the countries where Armani Exchange items are made.
On its website, Armani Exchange does not disclose the whereabouts of the factories that produce its items unless those things were produced in Italy.
Although this is not very comforting, other fashion labels such as Ted Baker, Timberland, and Doc Martens similarly just mention the place of origin that is most convenient for the consumer.
Because Armani Exchange wants to be known as an Italian brand that manufactures products in Italy. Rather than stating which of its products are made in Italy and where the other products are manufactured.
A high-end premium brand like Armani Exchange hides the country of origin of the products that are manufactured outside of Italy.
This assertion is completely false given that the majority of items are produced in countries other than Italy.
Why does a"Made In Italy Tag" Bring Us Mental Peace That the Product Is Going To Be a Good Quality?
People have a predisposition to believe that goods produced in Italy, and especially in Paris, are of higher quality than those produced in Asia.
According to my observations, there are instances when this assertion is valid, and other times when it is completely false.
It all relies on what each country is capable of duplicating effectively as well as whether or not the brand is making an attempt to identify production sites that give the key working conditions.
The fact that the majority of Armani Exchange's items are made in Asia is not disclosed anywhere on the Italian brand's website, nor is it included in the product descriptions themselves (I have checked the entire Armani Exchange website).
When you order something from Armani Exchange, the label will always provide information on the product's country of origin.
Legislation in both the United States and the European Union compels brands to clearly state the nation from where their products originate.
The nations I have mentioned above are all the ones that can be found in the store where I shop. Bear in mind that I did not examine each and every item sold in these stores; as a result, I am certain that I have overlooked several nations.
How Many Factories Of Armani Exchange Are Currently Active?
As one of the most successful fashion brands in the world, Armani Exchange has a global presence with stores in countries all over the world.
The brand is also known for its high-quality garments and accessories, which are produced at a number of different factories.
While the exact number of factories that Armani Exchange currently uses is unknown, it is thought that there are several dozen active facilities.
These factories are responsible for producing everything from clothes to bags to shoes. They are located in a variety of countries.
In addition to ensuring that each product meets Armani Exchange's high standards, these factories also help to keep costs down by taking advantage of economies of scale.
As a result, Armani Exchange is able to offer stylish and affordable clothing to its customers.
Why Does Armani Exchange Manufacture Most Of Its Products In China?
Few would argue against the notion that Armani Exchange (A|X) is a high-end fashion brand. But what you may not know is that a large majority of the products sold under this brand are actually manufactured in China.
So, why does A|X choose to outsource most of its production to China? Turns out, there are quite a few reasons. Read on to find out more.
1. The Cost Of Labor Is Much Cheaper In China Than In Other Countries
The cost of labor is a powerful tool that multinational corporations (MNCs) use to compete in the global marketplace. MNCs source their products from suppliers in countries where labor costs are lower, often at the expense of workers' rights and environmental regulations.
In recent years, China has been one of the most popular destinations for MNCs seeking to reduce their production costs.
According to The Economist, Chinese workers earned an average of just $2.60 per hour in 2016, compared to $25.10 in the United States and $11.20 in Mexico.
As a result of these wage disparities, MNCs have been able to dramatically reduce their labor costs by outsourcing production to China.
However, wage growth in China has begun to outpace other developing countries, and labor costs in China are now rising at a faster rate than in other low-cost manufacturing hubs such as Vietnam and Bangladesh.
In response to these trends, MNCs are increasingly turning to technology-driven manufacturing (TDM) as a way to reduce production costs without sacrificing quality or delivery time.
Through TDM, MNCs can automate entire factories or individual production lines, allowing them to produce goods with minimal human input. As labor costs
2. There Is A Large Pool Of Skilled Laborers Available In China
While it is true that there is a large pool of skilled laborers available in China, it is important to remember that not all of these workers are equally qualified.
In fact, many of them lack the training and experience needed to perform complex tasks.
As a result, companies that are looking to outsource their labor needs should carefully screen potential employees and only select those who are able to meet their standards.
By doing so, they can ensure that their products are assembled by skilled workers who will do a good job and help to protect their bottom line.
3. The Government Offers Incentives And Tax Breaks To Companies That Manufacture Products In China
The government offers a variety of incentives to companies that do business in China, including tax breaks and subsidies.
These incentives are designed to encourage investment in China and create jobs in the country. Incentives are also available for companies that manufacture products in China.
These companies can receive tax breaks and other benefits if they meet certain criteria.
The government's goal is to promote manufacturing in China and make the country more competitive in the global marketplace. As a result, these incentives offer a significant benefit to companies that choose to do business in China.
4. Shipping Products From China To Other Parts Of The World Is Relatively Easy And Inexpensive
Chinese factories can turn around handbags quickly and cheaply, so the company can respond quickly to changes in fashion trends.
And because labor is relatively inexpensive in China, Micheal Kors can keep its prices low. That's part of the reason why the company is so successful.
But there's another reason shipping products from China is relatively easy and inexpensive: the country has developed an extensive infrastructure for transportation.
That includes a network of ports, airports, and railways, as well as a number of specialized shipping companies. As a result, manufacturers in China can easily get their products to customers anywhere in the world.
Is Armani Exchange Worth It?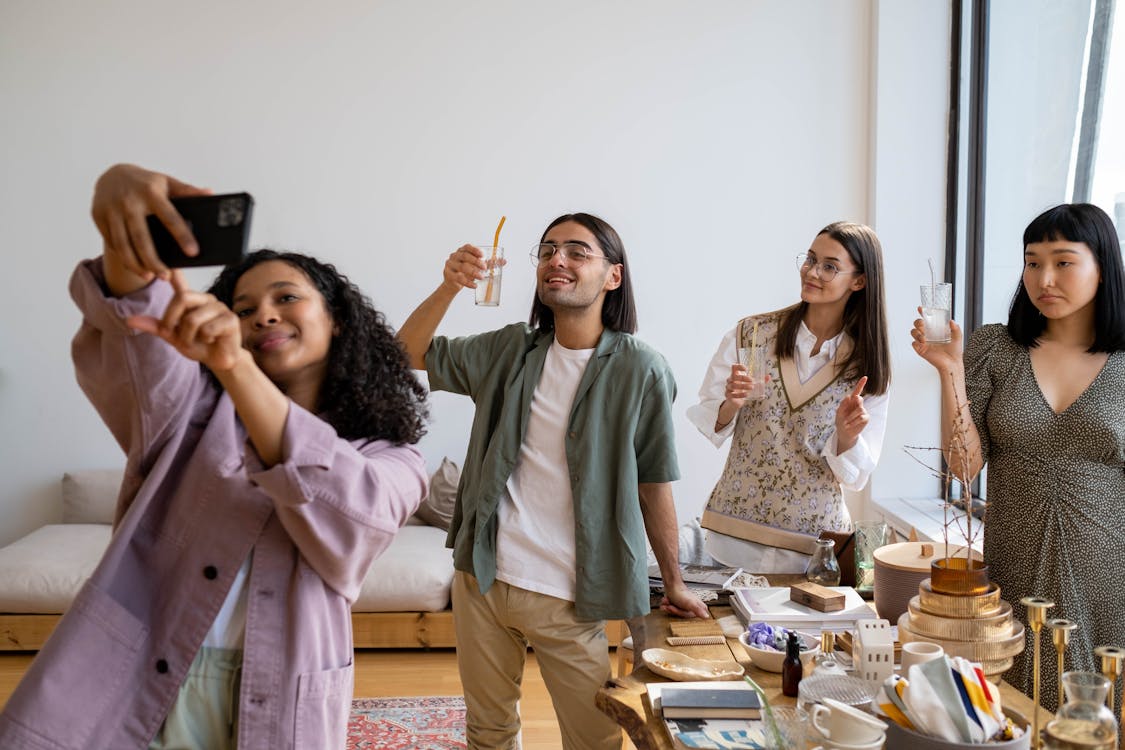 When it comes to fashion, everyone has their own personal style. Some people like to stick to the classics, while others prefer to experiment with new trends.
However, there is one fashion powerhouse that always manages to stay on top: Armani Exchange. With its mix of contemporary and classic styles, Armani Exchange has something for everyone. But is Armani really worth the high price tag?
For many people, Armani Exchange is a powerful tool for expressing their individuality. The brand's unique style allows people to express themselves in a way that feels true to them.
In addition, the quality of Armani Exchange's clothing is undeniable. The materials are high-quality and the construction is impeccable.
As a result, Armani Exchange's clothing is built to last – something that can't be said for many other brands.
Of course, not everyone is willing to pay the high prices that Armani Exchange charges. However, there are ways to get around this.
One option is to wait for sales or take advantage of special offers.
Another option is to purchase second-hand clothing from Armani Exchange. This can be a great way to get your hands on desired items without spending a lot of money.
How To Spot A Fake Armani Exchange Product?
You can tell if an Armani Exchange product is fake by looking for the following signs: 
The label will say "Armoni" instead of "Armani Exchange." 

The fabric will be of a lower quality, often with a synthetic feel. 

The stitching will be lower quality and may come undone easily. 

The buttons may be made of plastic instead of metal. 

The zipper may be made of plastic instead of metal. 
In addition, you can use a powerful tool called TDM (Textile Discovery Method) to check the authenticity of an Armani Exchange product.
With TDM, you can quickly and easily identify fake products by scanning the barcode on the label.
If the product is genuine, the TDM scanner will provide you with a green " authentication" light. If the product is fake, the scanner will turn red.
Final Thoughts – Where Is Armani Exchange Made?
After exploring where Armani Exchange is made, it's time for some final thoughts. Armani Exchange relies on a powerful tool known as total domestic manufacturing or TDM.
This allows the company to produce high-quality products without having to outsource any of its production.
In addition, TDM also helps to keep costs down, which is essential for a company like Armani Exchange which needs to be highly competitive in the marketplace.
While it's impossible to know exactly where all of the company's products are made. It's clear that Armani Exchange is committed to manufacturing its products domestically.
This commitment not only benefits the company but also helps to support American jobs and grow the economy.
Related Articles: