There are plenty of expensive watches on the market, but none quite as iconic as Omega watches. These timepieces are popular with celebrities and ordinary people, but many don't know where they are made.
This blog post will look at where Omega watches are made and why they are so popular. We will also discuss some of the most popular Omega models and why they are so sought-after. Stay tuned for more information on this prestigious brand!
The Brief History Of Omega Watches
The history of Omega watches may be traced back to 1848 when Louis Brandt opened a modest workshop in the Swiss municipality of La Chaux-de-Fonds.
In the first thirty years after the company was established, Brandt managed to keep his firm on a modest scale by selling his watches to consumers worldwide.
After he died in 1879, his sons took over immediately to continue their father's work and fulfill his dream.
The brothers introduced the Labrador, their first caliber to be made in mass quantities, in 1885. The following year, in 1892, they invented the first minute-repeating watch.
Two years later, they introduced the 19-line Omega Caliber, which caused a stir in the watchmaking industry and eventually became the company's namesake.
Omega was given the responsibility of keeping official time at sporting events throughout Switzerland in the year 1905.
In 1932, the company acquired one of its most crucial timekeeping partnerships when it was awarded the role of official timekeeper for the Olympic Games held in Los Angeles, California.
The collaboration has persisted until today and has performed its duties as the official timekeeper for over twenty Olympic Games.
The First Edition Release
In 1948, just a little more than ten years later, Omega watches released the first version of one of its most iconic watches, the Seamaster.
In honor of the 100th anniversary of the corporation, the very first Seamaster was released to the public. To this day, the model is still considered one of Omega's family of watches with the highest level of esteem.
The watch made history when astronaut Wally Schirra donned a Speedmaster on his Mercury Sigma 7 Mission in 1962. This was the first time an Omega timepiece was worn into space.
Just three years later, the brand obtained a key endorsement from NASA, cemented the Speedmaster's status as the official chronograph for all American space flights.
The Omega Speedmaster was one among the pieces of equipment that Buzz Aldrin took with him on the first human-crewed mission to the moon in 1969.
In addition, the Speedmaster was essential in ensuring the astronauts of the Apollo 13 mission made it safely back to Earth in 1970.
Even today, Omega and space projects worldwide continue to collaborate to develop some of the most efficient technologies available for the industry.
Entering The Modern Era
Pierce Brosnan's appearance in the James Bond films wearing an Omega Seamaster helped propel the brand to new heights of fame in the 1990s when Omega became the official timepiece of the franchise.
Omega has maintained its status as one of the best watch brands in the world with relative ease, whether the topic of discussion is outer space, sports, or popular culture.
Where Does Omega Manufacture Its Watches?
Omega produces its watches at two factories in Switzerland. The first factory is located in Biel/Bienne, and the second factory is located in Villeret.
Both factories employ highly skilled workers who use traditional watchmaking techniques to create these beautiful timepieces.
Whether you're looking for a luxurious gift or a timeless piece of jewelry, an Omega watch is sure to impress.
The history of Omega dates back to 1848 when watchmaker Louis Brandt began assemblage watches in La Chaux-de-Fonds, Switzerland.
Since then, Omega has been on the cutting edge of watchmaking, creating innovative timepieces that have been worn by some of the world's most famous people.
Today, Omega is one of the most respected names in the watch industry, and their watches are prized for their craftsmanship, durability, and style.
How Many Factories Of Omega Are Currently Active?
As of right now, there are a total of 2 factories that are currently active and producing Omega watches. These factories are located in Biel/Bienne, Switzerland, and, Villeret, Switzerland.
Each factory is responsible for crafting a different variety of watches, meaning that the final product is a truly international effort.
The Swiss factories focus on more traditional watches, while the factory in China produces more modern and experimental designs.
No matter where they are made, all Omega watches are subject to the same rigorous standards of quality and craftsmanship. As a result, each watch is truly a work of art.
Where Is Omega Watches Company Headquatered?
Omega watches are beloved by many for their exquisite design and luxurious feel. The company has a long history, dating to 1848 when it was founded in Switzerland.
Omega is headquartered in Biel/Bienne, Switzerland, where it has been since 1930.
The company has a solid commitment to quality and innovation, reflected in its timepieces.
Omega watches are known for their precision and durability, and they have been worn by some of the most famous people in the world, including Buzz Aldrin, John F. Kennedy, and George Clooney.
With a rich history and a reputation for excellence, it's no wonder that Omega watches are so highly prized.
Why Are Omega Watches So Expensive?
Omega watches are among the most popular and recognizable brands in the world. Thanks to their association with James Bond and other high-profile endorsements, Omega has built a reputation for luxury and quality.
Of course, this comes at a price. Omega watches are among the most expensive on the market, with some models costing thousands of dollars.
So, what makes Omega watches so costly? Part of the answer lies in the materials used.
Omega watches are made from premium materials like gold and stainless steel, which help to justify their high price tags.
In addition, Omega watches are known for their intricate design and attention to detail.
Every watch is handcrafted by skilled artisans, creating a truly unique product. Finally, Omega watches have a long history of excellence.
The brand has been making top-quality timepieces for over 150 years, ensuring its products maintain a high level of craftsmanship. Taken together, these factors help to explain why Omega watches are so expensive.
Is Omega Watches Worth It?
As any horologist will tell you, a watch is more than just a timepiece. It's a reflection of your style and taste. And when it comes to luxury watches, no brand commands more respect than Omega.
With a rich history dating back to 1848, Omega has been the choice of world leaders and celebrities for generations.
Today, the Swiss watchmaker continues to set the standard for excellence with its innovative designs and precision craftsmanship.
So, if you're looking for a watch that will make a lasting impression, Omega is worth considering. From the classic elegance of the Constellation to the sporty sophistication of the Seamaster, Omega has something for everyone.
Omega watches are expensive, prices starting at around $2,000, but there's no shortage of options. So, Omega covers you whether you're in the market for a dress watch or a casual everyday piece.
FAQs – Frequently Asked Questions About Omega Watches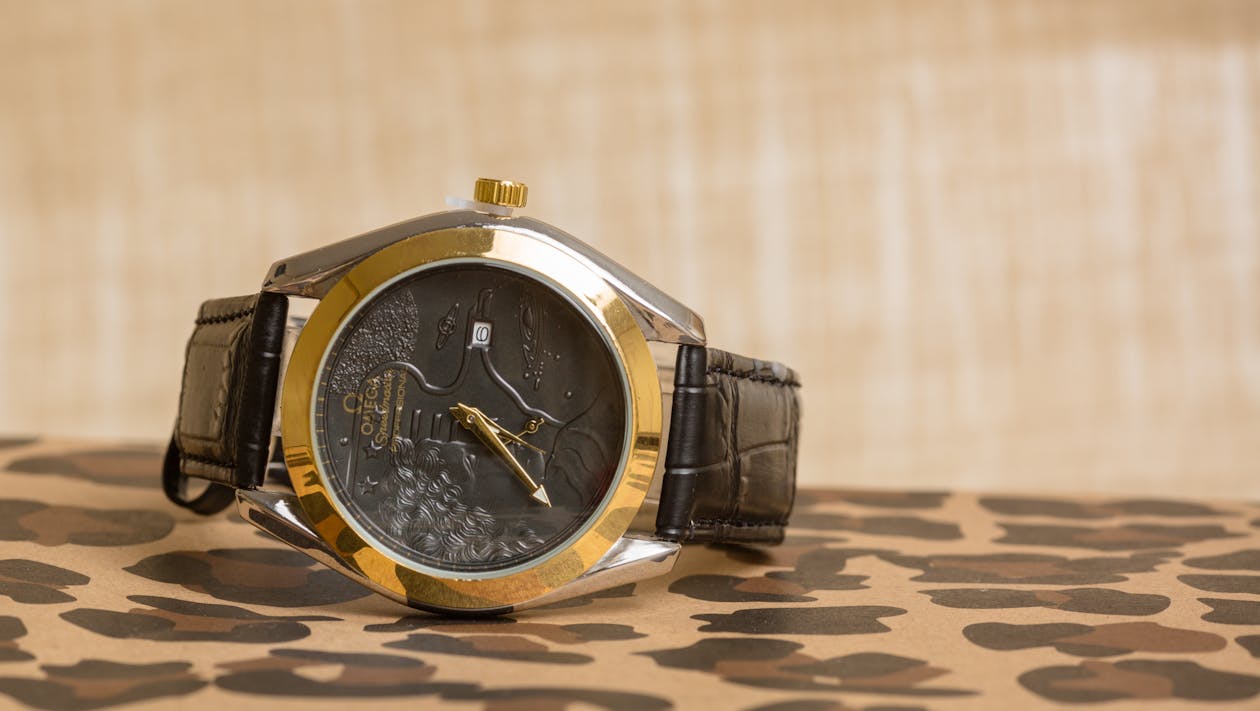 How Do I Know If My OMEGA Watch Is Authentic?
When you purchase an OMEGA watch, you invest in a timepiece known for its quality, style, and precision. However, there are several counterfeit OMEGA watches on the market, and it can be difficult to tell the difference between a fake and an authentic OMEGA watch.
There are a few things that you can look for, however, to help ensure that your OMEGA watch is the real deal.
First, check the construction of the watch. An authentic OMEGA watch will have clean lines and precise craftsmanship.
Second, take a close look at the dial and hands. The markings on an authentic OMEGA watch should be clear and sharp.
Finally, examine the movement of the watch. An authentic OMEGA watch will have a smooth, steady motion. Considering these factors, you can help ensure that your OMEGA watch is the real deal.
How Long Does An Omega Watch Last?
Omega watches are known for their durability and long-lasting performance. Many Omega watches are designed to last a lifetime.
However, the exact lifespan of an Omega watch depends on several factors, including the type of watch and how it is used.
For example, a watch with a goldplated case may not last as long as a stainless steel watch. Similarly, a look regularly exposed to dirt and water may not last as long as a watch worn only occasionally.
However, an Omega watch can provide years of trouble-free service with proper care and maintenance.
How Often Do Omega Watches Need Servicing?
As with any timepiece, the frequency of servicing depends on the individual watch and how it is used. Generally speaking, an Omega watch should be serviced every three to five years to ensure optimal performance.
However, if the watch is frequently exposed to harsh conditions or used extensively, it may need to be serviced more often.
Servicing includes thoroughly inspecting the watch movement and any necessary lubrication and adjustment.
In addition, the watch case and bracelet will be cleaned and polished, and the crystal will be inspected for scratches or other damage.
By having your Omega watch serviced regularly, you can help ensure that it will provide years of reliable service.
Why Is Omega Called Omega?
In Greek mythology, Omega was the last letter of the Greek alphabet. It represented completion and perfection. When Swiss watchmakers launched the Omega brand in 1848, they chose the name Omega to reflect the high quality and accuracy of their watches.
Today, Omega is one of the world's most respected watch brands, known for its innovative design and precision engineering.
The company has been involved in some of the most historical moments of the twentieth century, from supplying chronometers to NASA during the Apollo space program to outfitting Olympic athletes with timing devices.
Omega is also a leader in developing new watchmaking technologies, such as its Co-Axial escapement system, which has revolutionized the accuracy and reliability of mechanical watches.
With a long history of excellence, it's no wonder that Omega is synonymous with luxury and achievement.
Which Is Best, Rolex Or Omega?
There are plenty of debates in the world of watches, but one of the most iconic is the showdown between Rolex and Omega.
Both brands have a reputation for excellence, and both have avid fans who swear by their products. So, which is the better brand? It's tough to say.
Here's a closer look at Rolex and Omega and some of the critical factors that set them apart.
Rolex is often seen as the more traditional option, specializing in classic designs that have been perfected over time.
On the other hand, Omega is known for its innovative spirit, and they're always looking for ways to push the boundaries of watchmaking. As a result, Omega watches are often seen as more modern and cutting-edge.
In terms of craftsmanship, both brands are top-notch. Rolex watches are world-renowned for their precision and durability, while Omega watches are known for their intricate designs and attention to detail.
It comes down to personal preference when choosing between these two brands. But one thing is sure: you can't go wrong with Rolex or Omega.
Final Thoughts – Where Are Omega Watches Made?
As we end our journey of learning about Omega watches, let's briefly recap everything we've discovered. We now know that Omega is a Swiss watch company that has been in business for over 150 years.
We also know that Omega produces some of the finest timepieces in the world and that their watches are worn by some of the most famous people on the planet.
But perhaps the most exciting thing we've learned is that Omega watches are made in Switzerland.
Related Articles: