Lingerie is a tough industry to crack, but Victoria's Secret has become one of the most popular companies in recent years.
In 1997, the company decided to rebrand and change its name. This reflects the growth and evolution that the company has undergone over time.
Like any business, Victoria's Secret needs its logo to show the client its kind of company. As the store has developed and changed through the years, so have its logos.
This article provides background on Victoria's Secret, including its origin story and how the iconic pink and black cherub came to represent the brand.
Overview Of Victoria's Secret
In 1977, Roy and Gaye Raymond founded Victoria's Secret. The label was created after Raymond felt embarrassed about having to purchase his wife's underwear at a grocery store.
If you're ever in Palo Alto, California, you can visit their first lingerie shop in the Stanford Shopping Center.
When they established their company, mostly all underwear served a practical purpose without any care for design or taste- leaving Victoria's Secret to excel since they offered something different.
The founders opened the store because they saw an opportunity for men to buy lingerie for their spouses without feeling uncomfortable.
The business was successful, so it opened four more locations within its first year. In addition to in-person shopping, people could also order lingerie from a catalog to be shipped to them.
After buying Victoria's Secret for $1 million, Les Wexner changed the focus from selling men's gifts to women's products within a year.
This quickly turned the company around and helped it become mainstream. By 1986, more than 100 stores had opened across America.
Read Also: Underwear Brands.
By the late 1980s, the company had found such success that it became one of the leading companies in mail-order.
The 1990s were a significant time for them; they began making lingerie but eventually expanded their product line to perfume and other items like Miracle Bras.
Moreover, we have also written an article about bra brands. It will also increase your knowledge about different brands if you read it.

The Victoria's Secret Fashion Show was first held in 1995 and has been an annual event since then. In the late 1990s, they entered the cosmetics industry and have grown to over a thousand stores worldwide.
Most of their stores are in North America, but you can also find them in other parts of the World. The Victoria's Secret Fashion Show will not be held by the corporation again in 2019.
Meaning And History Of Victoria's Secret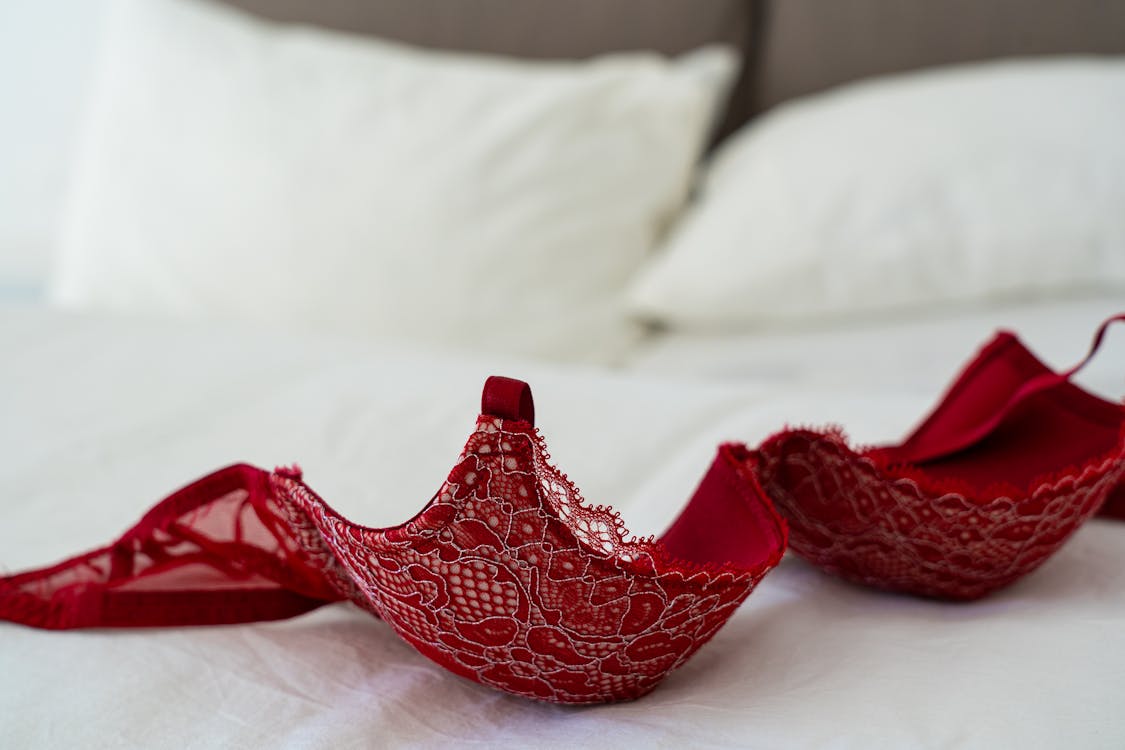 What Is Victoria's Secret?
Victoria's Secret has toiled to become America's largest provider of lingerie. Yet, its product range extends far beyond just underwear.
The company also stocks perfume, cosmetics, and clothing lines. However, Victoria's Secret faced increased competition in 2016 from sportswear retailers.
This fashion company's logo is a sleek and stylish minimalistic design. It started appearing like an old-fashioned sign but has now undergone some small changes to become a more modern label.
Similarly, you should also read our article about brands like Victoria's Secret.

The first logo for the company was released in 1977. It included many small details, reflective elements, and old-fashioned undertones.
However, the corporation updated the design to be simpler in the middle of the last century.
Typefaces are easy on the eyes and read, with or without serifs.
Designers spent a long time trying out different letter spacing and size combinations before settling on a layout similar to the currently-used one.
Similarly, you should also read our article about Under Armour Logo.

In-house staff working with outside companies designed the company's logo. Mucca Design Studio helped design the logo and delivered a refreshed "VS" logo and a brand manual, icons, and layouts.
Sometime later, New York's Studio 191 came on board. Artists revised the language and suggested alternate iterations for some of the sub-brands.
First Logo For Victoria's Secret
Logos World says the first use of Victoria's Secret's current logo was in their 1977 catalog. The original logo featured a classic script font.
Alterations To The Logo In The 1980s
The logo wasn't updated until the mid-1980s when it was overhauled to make the type more legible and streamline the design.
Throughout the 1980s, Victoria's Secret's designers tried various typefaces, including serif and sans-serif styles. As reported by 1000 Logos, the final design is remarkably similar to the one used since the 1990s.
The Present Logo of Victoria's Secret
Currently, Victoria's Secret employs two logos: one that uses text only and another combining words with a symbol. Only capital letters are used in Victoria's Secret text logo.
All the letters in the text logo are capitals, but the initials are bigger than the rest of the word. The principle behind text logos has stayed the same since the 1990s, but multiple typefaces have been updated over time.
Victoria's Secret relied on Carol Twombly's Trajan font for marketing in the early 2000s. Eventually, they switched to a modified version of Monotype's Bell typeface for their logo.
The only difference between the main logo and the one with added text is the presence of a symbol. The minimalist design for their initials in uppercase, "V" and "S," serves as its logo.
The letters in Victoria's Secret logo are intertwined and shifted slightly. They stand out starkly against the predominantly white backgrounds. Sometimes the signs or letters will be white on a black backdrop. There is a secondary meaning for Victoria's Secret logo.
Who Created The Logo For Victoria's Secret?
Since its conception, Victoria's Secret logo has been created through a joint effort. Most of the design was done by those within the company. Still, there were also contributions from people outside of Victoria's Secret.
At one point, Mucca's Studio was involved in the design process and created various graphics and symbols for the corporation, like the VS symbol.
Studio 191, based in New York, was yet another firm that contributed to Victoria's Secret logo design. However, their primary focus was creating visual identities for Victoria's Secret's various offshoot labels, like Supermodel Essentials and Hosiery.
Victoria's Secret Logo Typeface
The logo is a black monogram on a white background. The letters "V" and "S" are evident in the tangled mess, an acronym of a popular brand.
The pointed base of the "V" is situated within the circle, thanks to its central placement and the interweaving of a lower component, "S." The serifs of the first letter are extended past the top letter "S."
The inscription "Victoria's Secret" is not only the vocal part of the logo, but it also has a hidden meaning.
If you take a closer look, you'll see that all letters (except for the first one) are the same height.
This is intentional and meant to signify that everyone is equal in Victoria's eyes. In addition to its namesake, this popular brand employs many other sub-brands.
The brand changed its primary visual identifier to the 1989 Carol Twombly–designed Adobe Trajan font by the turn of the millennium. However, they later altered it to the Monotype Bell typeface.
Victoria's Secret Symbol Color
The colors pink, black, and white are the most characteristic. Black is primary because it makes the design look more sophisticated.
White is often used as a backdrop or an accent color (for example, in a border), where it does not stand out too much.
There are only three colors in Victoria's Secret emblems: black, white, and pink. Many logos include black text on a white backdrop. Black-and-white photography creates a striking image that is both simple and elegant.
Pink is the third hue they've used, and most consumers connect with this company.
The reason pink is used is because it's both a bold accent color and a gender-neutral symbol of femininity.
The one exception to this rule is when the corporation uses bright pink and candy pink stripes as a background for its logo.
Frequently Asked Questions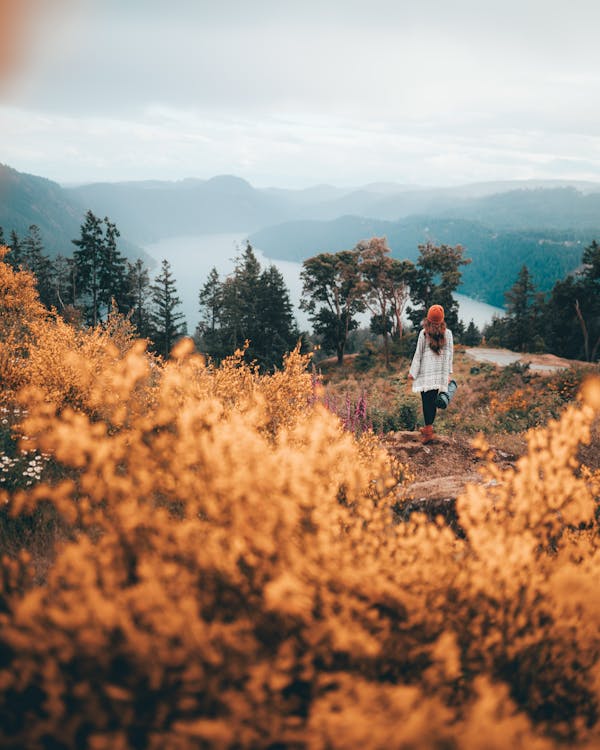 What Represents Victoria's Secret?
Victoria's Secret logo is a monogram formed from the letters VS, which are interlaced. VSCO is the ticker symbol for this company's stock.
What Motivated Victoria's Secret To Modify Its Logo?
The Victoria's Secret logo was updated for readability purposes. The brand name is now more legible, thanks to the design team who opted for the Trajan typeface with its long, thin serifs.
The "VS" monogram was also created using a modified version of this same typeface.